Testimonials
Nova UCD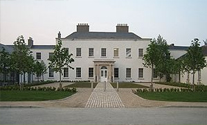 "We have always found 'Chem-Dry® Classic' to be professional and courteous in their approach and would have no hesitation in recommending them to prospective clients. For us reliablity is critical and when 'Chem-Dry® Classic' say they'll be there, they are there. This combined with the high level of clean is why we'll continue to use 'Chem-Dry® Classic'"
Tom Hamill,
Facilities Manager NovaUCD
Old Conna Golf Club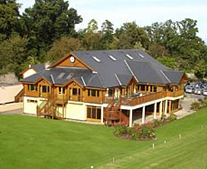 Old Conna Golf Club have being using Chem-Dry Classic operated by Tom Dalton since 1992. Chem-Dry Classic have given excellent professional service for all our carpet, upholstery and protective coating needs.
Tom Sheridan,
General Manager
Harvey Nichols Dublin
"Harvey Nichols have been using the services of Chem Dry® Classic since we opened in September 2005 and have always been delighted with their professionalism, flexibility and of course the end results. Thanks to Chem Dry® Classic our stores carpets look as good as they did the day they opened. I would have no hesitation in recommending them to prospective clients"
David Harkin,
Finance & Operations Manager
WYSE
"I can say without hesitation that my experience of Tom Dalton and Chem-Dry Classic down through the years has been nothing short of first class. That goes for everything from ordinary routine jobs to difficult emergencies with fire and flood at unsociable hours, always undertaken with dedication and total professionalism."
Joe Wyse,
Chairman